Hotel Booking System

Some Quick Benefits when using our Hotel Software:

Room bookings, invoices & reports in a couple of clicks.
Send template based emails to your customers.
Allow your team to connect to and use the same database.
Save staff and managers up to 20 hours a month.
Rapidly boost team productivity.
Software used by over 200 independent hotels.
Record and manage a maintenance schedule.
Use the In-house booking software on it's own or also integrate with our online booking system.
Customers can book rooms via your website.

Five Simple Steps to Online and Offline Bookings:

Start your free 30-day trial. This download consists of an application that you install on your Windows based computer.
Set up the hotel booking system with your room types, rooms, room rates, seasons and booking extras.
If you would like your customers to create bookings online then try our online booking system.
Link your website to our online booking system. Offline (front-end / In-house) and online bookings can be set to synchronise automatically.
You will now be able to take traditional phone bookings, produce customer invoices and also be online to accept internet bookings.

More Information | Hotel Software Trial | Hotel Software Prices

Introduction to Hotel Systems

See more video tutorials highlighting how the reservation software works.




Customer Testimonials

"I am writing to thank you for your prompt, caring, and efficient assistance with our software for our bed and breakfast. Your company is a true testament to going above and beyond what is necessary to support a client. I am by no means computer savvy, but you were willing to explain a set up for gotomypc.com in order to correct our database situation yourself at an offsetting time as our bed and breakfast is located in the US. I have never received service like this from a software company and will gladly recommend your software to our partner businesses."

Dianne Bennett, Cinema Suites Bed & Breakfast, California, USA

"We chose Hotelsystems.co.uk as the system seemed simple and easy to use. After a few months we realised that we needed a more in depth reporting and invoicing system and various other adjustments. Tristan was so helpful and set about updating our system. He just seemed to understand our needs perfectly. I would absolutely have no hesitation in recommending this Hotel Booking System."

Valda Edmunds, Head of Leisure, Working Men's Club, London, UK

See more testimonials from customers using our hotel software.
Hotel Software Screenshots
Some screenshots from the booking system. See more screenshots.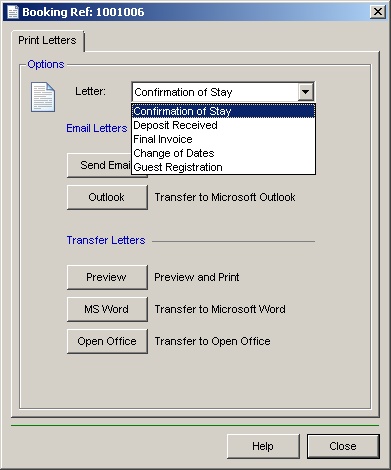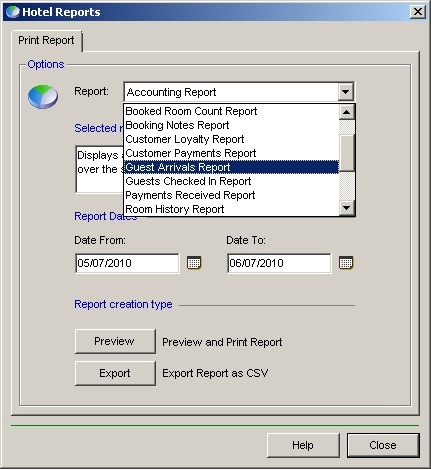 See more screenshots to illustrate how easy the hotel system can be setup and ready to use.